World Trade Week – Forum & Reception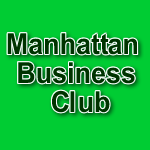 Thursday, May 18th, 2017
4:30 pm – 7:00 pm
at
SUNY GLOBAL :  116 E 55th St, NYC, NY 10022
Come and join us for the excellent event of networking with some of the best business, civic & trade leaders from the tri-state area and overseas.
This event will be attended by the business people representing the companies exporting billions of dollars of their products & services to countries all around the world.
Meet our event partners & trade experts. Don't miss this great opportunity to develop new contacts and take your business to the next level.
Offered in collaboration with Greater New York Chamber of Commerce.
4:30pm…Welcome & Acknowledgments
GEI "Gruppo Esponenti Italiani" with Dr. Lucio Caputo
Learn More About Italian Business & International Financial Concerns
KORUS FTA (US–Korea Free Trade Agreement) Today
Opportunity & perspective from our partners in the Republic of Korea
BREXIT More US Global Business Opportunities
Hear from small business expert Shan Thever and Phillip Kessler, Esquire
5:30pm -7:00pm Reception
(Catered by Kellari Taverna)
$20 Members / $40 Guests / $50 VIP Guests (name in program)
Sponsorships:
$ 500 Display Table Sponsor:
display table- includes 2 attendee tickets
$2000 Event Partner: includes display table at event, speaking role & logo in program, 4 tickets
$5000 Global Partner: includes annual partnership plus event partner, 8 tickets
To get a a free ticket to the event please register here or call 631-332-2500