Leverage Your Relationships to Grow Your Business
Who should attend?
Small business owners and sales staff.
Overview
Small businesses are always looking for ways to ways to increase their visibility, connect with more prospects and close more sales. Connecting with prospective customers, establishing relationships and building trust are the keys to success. Sometimes it takes more than traditional networking techniques, cold calling and other techniques.
This event will give you the tools to turning every networking event or conversation into an opportunity to close more sales and meet your customer's/client's needs. It will explore the role of resilience in marketing your business and building your sales team. And since the basis for sales success is prospecting, it will focus on identifying and reaching out to your target prospects for optimal results.
At the end of this summit you will have the knowledge to:
Discuss strategies including LinkedIn, effective telephone prospecting and networking that help you identify and communicate with prospective clients and customers
Explain how to become a resilient leader and motivate yourself and sales staff to enhance sale performance, including development of action-focused sales plans
Describe the Six-Step Conversational Sales Process, from "Hello" to "Closed"
Summarize the process for identifying, targeting and reaching your ideal customer to build a strong sales pipeline
AGENDA
10:00-10:30am Welcome and Introductions
10:30am-12:00pm Ivy Slater: Resiliency, the Golden Ticket to Long-Term Success
12:00-12:45pm Lunch
12:45-2:15pm Tim Contado & Lee Simonson: Identifying and Reaching Out to Your Target Prospects
2:15-3:45pm Jeff Goldberg: Sales Process and Productivity Tips
3:45-4:00pm Wrap Up and Evaluations
Facilitators:
Lee Simonson
Lee Simonson founded and operated two startup media companies and was President of his sales and marketing consulting firm for 14 years. VP and GM of Kiss FM and WOR AM in NYC for 8 years. Years prior, Lee was an award winning salesperson and sales manager for radio stations in Washington DC and Chicago, where he was responsible for creating and building whole sales organizations from scratch.
Tim Contado
Tim Contado is a sales and marketing professional with more than 25 years of integrated marketing and sales experience in Rubbermaid, Little Tikes, Nestle, and a number of startups and private companies. Tim graduated from John Cabot University in Rome, Italy with a BBA in Marketing and he got his MBA from Vanderbilt University in Marketing. Tim has been a SCORE mentor since September 2016.
Speakers:
Jeff Goldberg
Jeff Goldberg is the president and Lead Sales Trainer at Jeff Goldberg & Associates (www.jgsalespro.com) an organization that helps individuals and organizations attain measurable and sustainable sales increases. He is an award-winning sales professional with over 4 decades of sales, sales management, training & coaching experience. He has delivered training for clients such as State Farm, Aramark, Siemens, Newsday, Cisco, Citibank, Cablevision and others representing nearly every commercial and industrial category.
Jeff is the co-author of two books, "How to Be Your Own Coach!" and "Leverage Your Laziness!" Jeff has taught, coached, mentored and spoken internationally in front of tens of thousands of sales professionals, ranging from financially successful veterans to the most junior new hires, in a diverse array of industries. He delivers powerful, high-energy programs and speeches that draw on his years of experience as a performer in the theatre and stand-up comedy.
Ivy Slater
Slater Success, Embracing the Art of Sales
Ivy Slater is the CEO of Slater Success (www.slatersuccesscoaching.com) where she advises C-Suite Executives and upper level managers on creating clear strategies that provide instant impact in their sales teams and on their bottom line. She has partnered with hundreds of CEOs and top level managers to reenergize their businesses, revive stagnant sales and develop actionable plans designed to outperform previous expectations and projections. She speaks all over the country at corporate conferences, seminars and workshops
When
Monday, March 2, 2020 from 10:00 AM to 4:00 PM EST
Add to Calendar

Where
Brooklyn Central Library
10 Grand Army Plaza
Dweck Auditorium
Brooklyn, NY 11236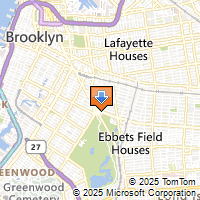 Contact
SCORE NYC Workshop Committee
SCORE NYC
212-264-4507